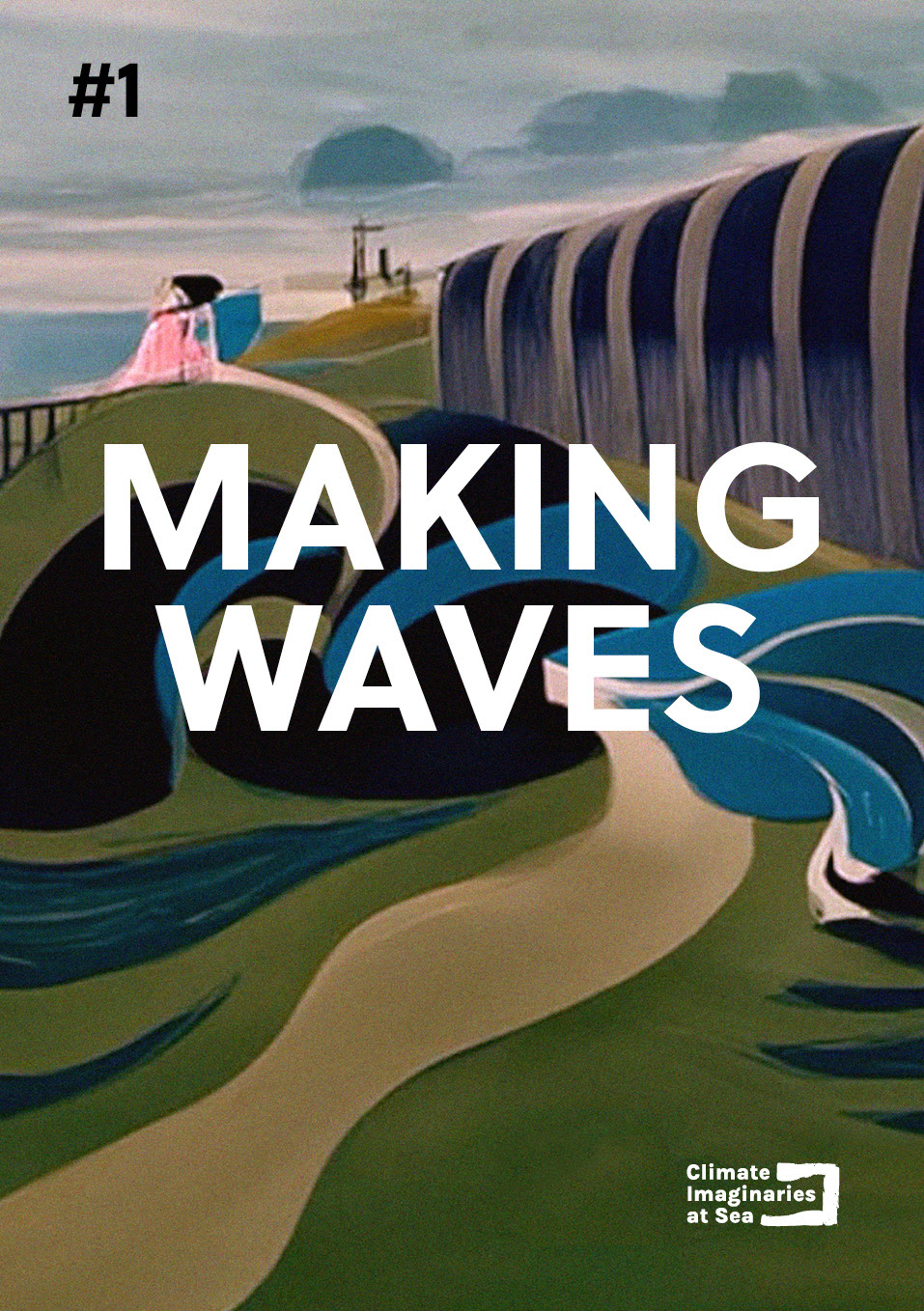 "the climate crisis is also a crisis of the imagination"

Amitav Ghosh





As part of the ARIAS coalition Climate Imaginaries at Sea we are proud to announce that from 2023 we will receive the kind support of NWA Arts Route to develop three artistic research studios on the theme of rising sea levels.





Each studio concentrates on one of the following perspectives: material inquiry, indigenous and global south perspectives, and interspecies imaginaries, while facilitating and amplifying embodied and situated ways of knowing.
You can now find all the updated content, research developments and visual translations on the website:




As well as the website, Making Waves, the new zine of the Climate Imaginaries at Sea coalition will accompany three new research studios and serve as an archive of the processes of the different research studios and their methodologies.The first Issue of Making Waves will be published in February and can be pre-ordered here:





Who has the privilege to imagine the future of climate change, and for whom are its effects already present?

The artistic research studios encourage research without predetermined disciplinary boundaries through practice-led artistic research and written and non-textual forms such as installations, sounds, movements, images and objects. Students and various publics are involved in moving from inertia to imagination based on experiences of imagined futures - but also imaginative engagements with rising sea levels as a present reality in other parts of the world.



The Climate Imaginaries at Sea coalition consists of three universities of the arts & applied sciences in Amsterdam: Art & Spatial Praxis at the Gerrit Rietveld Academy (GRA), DAS Research at the Academy of Theatre and Dance of the Amsterdam University of the Arts (AHK) and the Visual Methodologies Collective at the Amsterdam University of Applied Sciences (AUAS).



Under the umbrella of ARIAS and a network of partners that includes Tolhuistuin, the Institute for Sound & Vision and CoECI- Centre of Expertise for Creative Innovation, the coalition develops strategies to address rising sea levels while paying particular attention to the voices and knowledges that are often missing from mainstream climate change debates.



More information coming soon through the ARIAS website and our own.